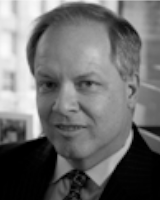 W. Joseph (Joe) Hatley
Firm: Spencer Fane LLP.
Location: Kansas City - MO
1000 Walnut Street Suite 1400




Kansas City, MO 64106




USA
Tel : 816.292.8392

Fax : 816.474.3216

Email : jhatley@spencerfane.com

Joe Hatley is a civil and commercial litigator who helps educational institutions navigate a myriad of federal and state laws so they can meet the increasing demands of lawmakers, parents and students. In addition to supporting educational institutions, Joe defends employers in disputes with both employees and regulators, while also maintaining an active practice across a variety of business disputes.
Joe's broad experience includes drafting policies and contracts, advising on how to comply with employment laws, and trying cases when claims are asserted against his clients, including claims alleging high-stakes constitutional violations.
His extensive work for educators — often among the largest employers in their communities — provides a natural segue to his work for other private and public employers. For instance, he defends discrimination and retaliation suits brought under Missouri laws, which are among the friendliest to employees in the nation. He also defends wage and hour claims, and provides wise counsel to clients with other employment law questions.
He also has years of trial experience handling business disputes across a wide range of industries, including trials involving construction, eminent domain, banking, aviation and property valuation.
Highlights of Joe Hatley's experience include:
Conducted a high-profile internal investigation into allegations that public school officials retaliated against a co-worker for "whistleblowing" about the misuse of public funds.
Obtained a complete defense verdict after a high-profile jury trial involving claims by a private school teacher that her contract was not renewed because she refused to have an abortion, and because she allegedly reported abuse by a co-worker. The verdict in this case was reported on by media outlets across the United States, including The New York Times and The Washington Post.
Obtained a defense jury verdict in Jackson County Circuit Court on a suit under the Missouri Human Rights Act alleging race and age discrimination, as well as retaliation for jury service.
To view Joe Hatley's additional representative experience, please click here.
PRESENTATIONS
No Dollar Left Behind – Commercial Advertising in Public Schools
Litigating Cases Involving Children with Autism
The Impact of Off Campus Speech and Conduct in the Era of Facebook and My Space
The Missouri Safe Schools Act (2008 Missouri School Boards Association)
IEP Trouble Spots (2008 Local Administrators of Special Education Law Conference)
IEP Implementation (2009 Local Administrators of Special Education Law Conference)
What Every Educator Needs to Know About Developing and Implementing IEPs for Students with Behavioral Concerns (2009 Midwest Symposium for Leadership in Behavior Disorders)
Student Discipline, Special Education and Section 504 (2010 Charter School Law Conference)
Special Education and Seclusion/Restraint Update (2010 Kansas Association of School Boards Law Conference)
FERPA and Student Privacy (2010 Kansas Association of School Boards Law Conference)
Obligations to Homeless Students (2011 Missouri School Boards Association)
Related Services – Where Creativity and Budgets Collide ( 2012 Missouri Association of Special Education Administrators)
Understanding the Role of Your School Board Attorney (2014 Missouri School Boards Association)
Same-Sex Parents: Is Your District Ready? (2014 Missouri School Boards Association)
Guest on "Up to Date," KCUR (Kansas City Public Radio), Sexual Harassment of Interns in the Missouri Legislature (2016)
MEMBERSHIPS
American Bar Association
Missouri Bar Association
Kansas Bar Association
Kansas City Metropolitan Bar Association
National School Boards Association Council of School Attorneys
DISTINCTIONS
Premier Education Lawyers – Exclusive Featured Attorney for Kansas City 2020
Selected for inclusion in Missouri & Kansas Super Lawyers®, 2006-2007, 2011-2018
The Best Lawyers in America® – 2013-2020
---
Spencer Fane LLP.
At Spencer Fane, your business leaders work with our business leaders. We provide an unconventional approach to legal services geared toward protecting and advancing business and personal interests. Our clients are certain that their interests are our priority, because they work with leaders – leaders who work decisively, execute with purpose and understand the importance of flawless timing. Be certain.
Spencer Fane has offices located in Phoenix, Arizona; Colorado Springs and Denver, Colorado; Tampa, Florida; Overland Park, Kansas; Minneapolis, Minnesota; Cape Girardeau, Jefferson City, Kansas City, Springfield, and St. Louis, Missouri; Omaha, Nebraska; Las Vegas, Nevada; Oklahoma City, Oklahoma; Dakota Dunes, South Dakota; and Dallas, Houston, and Plano, Texas.