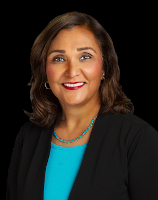 Sukhi K. Ahluwalia Partner
Firm: Atkinson, Andelson, Loya, Rudd & Romo
Location: Cerritos - CA
12800 Center Court Drive Suite 300




Cerritos, CA 90703




USA
Tel : 562-653-3200

Fax : 562-653-3333

Email : ahluwalia@aalrr.com

Sukhi Ahluwalia represents charter authorizers and public sector clients in all phases of civil litigation and alternative dispute resolution. Ms. Ahluwalia has been working with charter authorizers since the early years of the Charter Schools Act and is a recognized thought leader and authority in the field. She is a highly sought-after speaker and has presented at a number of charter schools conferences on complex charter issues.
As the chair of  the firm's charter school group, she has handled many successful appeals at the county and state levels and regularly advises clients on a variety of day-to-day operational, funding, and regulatory issues facing charter authorizers, including governance and school policies, charter school relations, student privacy, pupil fees, admissions, and more. Other work within her scope of expertise includes reviewing and analyzing charter petitions, managing CDE compliance complaints, conducting investigations, avoiding conflicts of interest, and handling cases involving student discipline, rights, and oversight compliance. She has handled numerous revocations and non-renewals and successfully defended a school board's decision to non-renew a charter for lack of adequate academic progress on appeal to the State Board of Education. She has represented the only two districts that authorized "Parent Trigger" charter schools in the state.
In addition to her broad expertise in charter school matters, Ms. Ahluwalia also represents clients in a number of different education-focused areas, including student rights and discipline, public employee rights, conflicts of interest, employment discrimination and sexual harassment, and transactional matters, including negotiating, drafting, and reviewing agreements. A leader in education law, Ms. Ahluwalia works closely with school boards, both as general counsel and adviser on a variety of topics, including conduct of public meetings, conflict of interest issues, and responses to Public Records Act requests. She regularly conducts investigations into allegations of employee wrongdoing on behalf of employers, and advises employers on the conduct of their own investigations.
Ms. Ahluwalia formerly worked as in-house counsel at Southern California Edison, representing the company in all facets of labor and employment law.  She has also served as Assistant City Attorney for the City of Pasadena.
---
Atkinson, Andelson, Loya, Rudd & Romo
Atkinson, Andelson, Loya, Ruud & Romo is a full-service law firm with over 180 attorneys in nine offices throughout California. We represent both private and public sector clients, with emphasis in the areas of employment, labor, construction, education, real estate, general business and business litigation, corporate, taxation, bankruptcy, and immigration. Through decades of dedicated commitment to high quality legal work and providing consistently practical management solutions to our clients, AALRR has earned a reputation as one of California's leading law firms—and we'd like to tell you how we got here.
AALRR was founded by education, employment, and labor law attorneys in 1979, and we have grown steadily over the years in response to client demand. Four of our five founding partners remain active members and mentors of our team. Their loyalty to the firm reflects a company-wide trend towards longevity: our retention rate is higher than average, with many attorneys and staff remaining at AALRR a decade or longer.
Our full-service firm is a recognized powerhouse in labor and employment law, education law, cities and counties representation, and litigation—and many of our attorneys have received distinction as Super Lawyers, Best Lawyers in America, and other accolades. AALRR attorneys now serve as trusted advisors to more than 7,000 public and private sector clients.