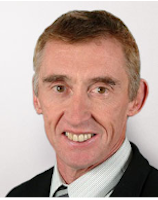 Stuart Stuller
Firm: Caplan and Earnest LLC
Location: Boulder - CO
3107 Iris Avenue, Suite 100




Boulder, CO 80301




USA
Tel : 303-443-8010

Fax : 303-440-3967

Email : sstuller@celaw.com

Stuart Stuller's practice emphasizes education law, appellate practice, litigation, constitutional law, and employment discrimination,  He regularly appears before both state and federal appellate courts and has played a substantial role in more than thirty cases that resulted in published decisions. His advocacy has helped established controlling precedents in First Amendment law, Fourth Amendment law, peer sexual harassment, teacher dismissal procedures and state constitutional law.
Stuart has published articles on the subjects of education and constitutional law in scholarly and professional journals. He has taught education law at his alma mater, the University of Colorado School of Law, and presented lectures on education law and constitutional issues at state and national attorney conventions. He has been named a Best Lawyer in America® and a Super Lawyer multiple times.
Stuart hails from Milwaukee, Wisconsin. Prior to joining Caplan & Earnest, Stuart served as a law clerk for the Honorable Judge Jim R. Carrigan of the U.S. District Court for the District of Colorado and had a successful career as a freelance writer, publishing articles in national magazines, including Outside, Sports Illustrated and Atlantic Monthly.
Stuart remains active in a variety of outdoor sports including backcountry skiing, mountain biking, rock climbing and whitewater boating. This past summer he took a solo 110-mile hike through the Sierra Nevada mountains.
Published Decisions
Colorado Medical Soc. v. Hickenlooper, 349 P.3d 1133 (Colo. 2015), (establishing whether Colorado law requires registered nurse anesthetists to practice under the supervision of physician).
Young v. Brighton School District 27J, 325 P.3d 571 (Colo. 2014) (establishing parameters on exceptions to Colorado Governmental Immunity Act)
Genova v. Banner Health, 734 F.3d 1095 (10th Cir. 2013) (establishing parameters for health care organizations subject to the Emergency Medical Treatment and Active Labor Act, or EMTALA)
Ebonie S. v. Pueblo School Dist. 60, 695 F.3d 1051 (10th Cir. 2013) (establishing applicability of Fourth Amendment's prohibition against unreasonable seizures in the context of public education)
Corder v. Lewis Palmer School Dist. No. 38, 566 F.3d 1219 (10th Cir. 2009) (addressing applicability of First Amendment to school administrators' supervision of student graduation remarks)
Thompson R2-J School Dist. v. Luke P., 540 F.3d 1143 (10th Cir. 2008) (establishing school district requirements under Individuals with Disabilities Education Act)
Fleming v. Jefferson County School Dist. R-1, 298 F.3d 918 (application of First Amendment's religion and speech clauses to community expression in school-sponsored speech)
Castaldo v. Stone, 191 F.Supp.2d 1196 (D. Colo. 2002) (successfully defended educators sued in aftermath of attack on Columbine High School).
Authored Articles
Eight Attorneys from Caplan & Earnest LLC Named Super Lawyers
This Week: Colorado Special Education Case to be Heard by U.S. Supreme Court
Office for Civil Rights Issues Guidance on Equal Access to Educational Resources
Education and the 2014 Legislative Session
---
Caplan and Earnest LLC
Caplan & Earnest was founded in 1969 on the principles of respect for clients, well-researched legal solutions, a team approach to problem solving and fair pricing. Today, those principles are alive and well as the firm attracts clients that value common sense approaches to complex legal solutions, as well as attorneys dedicated to serving client needs with intelligent and skillful problem solving.
Caplan & Earnest is unique in many respects. Unlike firms focused on their bottom line, Caplan & Earnest is first and foremost focused on the client's needs. The firm's culture is based on respect, collaboration and long-term relationships. This translates to a diverse group of attorneys and staff who pool resources, knowledge, expertise and energy to deliver excellent legal work for clients.
Today, Caplan & Earnest provides a broad range of legal services that help educational institutions, health care organizations, large corporations, small businesses and individuals make informed legal decisions that help them thrive. We instill confidence in our clients and peace of mind that our work will help them solve challenges.