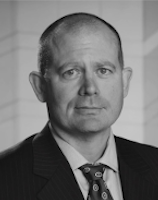 Stephen M. Sedor
Firm: Pullman & Comley LLC
Location: Bridgeport - CT
850 Main Street P.O. Box 7006




Bridgeport, CT 06601-7006




USA
Tel : 203.330.2137

Fax : 203.576.8888

Email : ssedor@pullcom.com

Stephen M. Sedor is the chair of Pullman & Comley's School Law Practice Group. For more than twenty years, Stephen has represented school districts in a multitude of areas falling under the heading of education law and labor law.  He has also represented local municipalities in a wide range of labor disputes involving multiple collective bargaining units.
In particular, Stephen represents school districts in matters including student discipline, teacher termination and non-renewals, student privacy issues, budget matters, FOIC issues and employee discipline cases.  Stephen's focus on labor disputes while representing school districts and municipalities includes a wide range of service.  He serves as the chief spokesperson at collective bargaining negotiations and binding interest arbitrations.  He defends schools and towns against employee grievances, prohibited practice charges, wage and hour disputes and other charges that require him to appear before the Connecticut Department of Labor, the State Board of Mediation and Arbitration, and other administrative tribunals.
With his experience in labor and employment matters, Stephen is also called upon to conduct investigations of alleged employee misconduct.  Examples of some of the investigations that Stephen has handled include allegations of hostile work environments, student grade changes, discrimination, and general employee misconduct.
Stephen has also defended public and private sector clients in state and federal court against countless civil actions alleging various claims of discrimination, wage and hour violations, whistleblower complaints, retaliation and wrongful discharge.  Stephen is admitted to practice in Connecticut state and federal courts and the Second Circuit Court of Appeals.  He has also argued before the Connecticut Supreme Court.
---
Pullman & Comley LLC
Our reputation has been built by every member of our firm. We take great pride in working together to produce excellent results for our clients, and in contributing to the communities in which we live and work. Our culture of pulling together with our clients, through good times and bad, sets us apart from others in the profession.
With offices in Bridgeport, Hartford, Stamford, Waterbury and Westport, Connecticut, Springfield, Massachusetts and White Plains, New York, our firm is organized into practice sections that offer clients both depth of experience and the flexibility to team across disciplines for customized, solution-oriented service. In addition, because of our strong roots in Connecticut, we often collaborate with out-of-state law firms, serving as local counsel in corporate transactions and litigation matters. Our membership in the Law Firm Alliance, an international affiliation of law firms, gives our local clients the benefit of global reach.