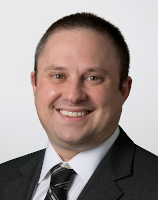 Philip J. Catanzano
Firm: Holland & Knight LLP
Location: Boston - MA
10 St James Ave 11th floor




Boston, MA 02116




USA
Tel : 617.305.2126

Fax : 617.523.6850

Email : Phil.Catanzano@hklaw.com

Phil Catanzanois a senior counsel in Holland & Knight's Boston office. He is a member of the Education Team, and focuses his practice on advising higher education clients on a wide range of issues, including harassment or sexual violence on campus, intercollegiate athletics, and the laws impacting students with disabilities. Mr. Catanzano also advises clients with regard to government investigations, legal compliance, campus safety and security, and other matters involving campus life. He is a frequent speaker on issues involving higher education law and can provide customized training to meet the needs of our clients.
Prior to joining Holland & Knight, Mr. Catanzano was an attorney with the U.S. Department of Education's Office for Civil Rights (OCR) for eight years.
Mr. Catanzano led investigations of several higher education institutions that were alleged to be out of compliance with Title IX with regard to their response to sexual violence on campus. These investigations ranged from broad compliance reviews that analyzed every aspect of an institution's response mechanism to instances of sexual violence or harassment, to specific allegations of sexual violence or harassment filed by individual students or employees.
Mr. Catanzano led several investigations into allegations that institutions treated students differently on the basis of their race, gender, ethnicity, disability, or sexual orientation.  Many of these investigations ultimately focused on the broader atmosphere that existed on campus and the actions of individual institutional actors.  Following these investigations, as well as the sexual violence, intercollegiate athletics, and disability-related cases referenced above, Mr. Catanzano commonly returned to campus to provide specifically tailored training to administrators, faculty, staff, and students.
In addition to providing comprehensive guidance to clients on these and other matters, Mr. Catanzano advises on strategies for managing state or federal investigations, data retention procedures and campus security. He also provides training and counsels clients regarding their rights and obligations under the Clery Act, the Family Educational Rights and Privacy Act (FERPA) and various other privacy statutes, the Freedom of Information Act (FOIA), and NCAA and U.S. Department of Education rules and reporting requirements for intercollegiate athletics, among others.
On behalf of the U.S. Department of Education, Mr. Catanzano presented regularly to college administration, faculty, coaches, and students regarding institutional rights and obligations under various federal laws. The subject matter of the presentations included compliance with Title IX with regard to both athletics and sexual violence on campus, compliance with the Americans with Disabilities Act and Section 504 of the Rehabilitation Act, general presentations on race and gender discrimination, and general overviews regarding the OCR's jurisdiction and investigative process.
Before joining the U.S. Department of Education, Mr. Catanzano spent several years practicing in the Boston office of an Am Law 100 law firm, focusing on intellectual property litigation. His litigation experience prior to joining Holland & Knight included successful trials, appeals, and mediations in both state and federal courts, as well as the drafting of amicus briefs on behalf of clients.
Mr. Catanzano teaches graduate level courses on K-12 and college/university law as an adjunct professor at Boston College Law School and its Lynch Graduate School of Education, as well as Harvard University.
---
Holland & Knight LLP
At Holland & Knight, we put our legal knowledge to work for you in a practical manner. We know that in order to be the best value to you, we must first provide personalized solutions tailored to your needs. With more than 1,300 lawyers in our U.S. and international offices and legal colleagues in over 40 countries around the world, Holland & Knight serves clients globally. Our clients recognize the ability of our firm to consistently provide excellent value in a variety of areas that range from commercial litigation, regulatory matters, mergers and acquisitions, real estate and government advocacy.
With 28 offices around the globe, we are committed to providing the highest quality legal counsel combined with the utmost in client service – across state and national borders – in a seamless, cost-effective manner. This level of legal guidance, combined with our interdisciplinary structure and the firm's global network, is your assurance of high-quality resources when and where you need them.
Our lawyers are consistently recognized as leaders in the legal profession, earning accolades for service, responsiveness, results and pro bono commitment.