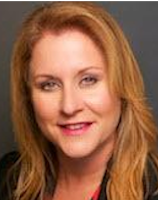 Mandy Leigh
Firm: Leigh Law Group
Location: San Francisco - CA
870 Market Street Suite 1157




San Francisco, CA 94102




USA
Tel : 800-768-2168

Fax : 415-795-3733

Email : N/A

Mandy Leigh is a partner at the Leigh Law Group. She handles cases in special education, expulsions, suspensions, employment law, both public and private sector, and in education law.
Mandy is an experienced labor law and employment attorney. Her passion is representing public employees in disputes involving wrongful termination, collective bargaining issues, disciplinary matters, credentialing and retaliation. She also has experience representing employees who have been denied workplace accommodations but who may be entitled to them under state and federal law. She represents employees in administrative hearings, at mediation and in litigation both in state and federal court.
Mandy heads litigation in special education administrative due process hearings, the firm's law and motion practice in state and federal court and has appeared before the Ninth Circuit Court of Appeals on behalf of children with disabilities. She has obtained important published opinions and has obtained favorable settlement outcomes for her clients.
Mandy speaks nationally and recently spoke at the Council for Parents, Attorneys and Advocates annual conference, on Saturday, March 7, 2015 in San Diego, CA on the issue of eligibility. She is often called upon to speak to Parent organizations, Non Public Schools and Agencies and provides training on special education compliance.
Mandy represents hundreds of parents of children with disabilities, handles a range of complex special education matters and litigates matters in state and federal court. She has published decisions which have made significant and positive changes in special education law which includes but are not limited to C.T. v. Vacaville USD (retaliation for advocacy in the Eastern District of California), E.M. v. Pajaro Valley U.S.D. (eligibility for students with CAPD and why the snapshot rule is not applicable in eligibility cases in the Ninth Circuit Court of Appeals), Z.F. v. St. Helena USD (Northern District of California regarding settlement agreements and offers to settle) and S.D. v. Moreland U.S.D. (Section 504/ADA claims for failure to address intensive needs of a child with self injurious behaviors).
---
Leigh Law Group
At Leigh Law Group, we care about our clients' well-being and are client centered. That means we focus on problem solving through strategical decision-making that helps enrich their lives. We believe everyone, especially those with underrepresented interests, deserves a strong advocate. We can help you address issues at school or work, whether it falls under education law, employment law or business law or if you are facing a civil rights violation. At every step in your case, we will help you understand and uphold your rights.
Our firm has comprehensive strategies to protect your rights, no matter your specific legal needs. In serving students with disabilities, we take a case-specific and proactive approach in developing all aspects of the IEP from attorneys knowledgeable about behavior intervention plans to how to develop appropriate student IEP goals. We can assist you in crafting a personalized behavior plan, Section 504 play and IEP program to support your student through special education. Our goal is to achieve the best result possible while creating the least amount of hardship on your family.