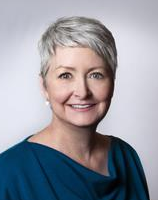 Lynne C. Adams
Firm: Osborn Maledon, P.A.
Location: Phoenix - AZ
2929 North Central Avenue




Twenty-First Floor




Phoenix, AZ 85012-2793
Tel : (602) 640-9348

Fax : (602) 640-9050

Email : ladams@omlaw.com

Ms. Adams is a partner in the firm's commercial litigation group.  Her practice focuses on education law and complex commercial litigation.  She represents numerous charter schools, traditional public schools, community colleges and universities in regulatory matters and litigation, and provides them with on-going legal advice, including compliance with all aspects of school law, Arizona's Open Meeting Law and federal public and student records laws.
Prior to joining Osborn Maledon, Ms. Adams was a partner at Lewis and Roca from 2003-2012, where she represented community colleges, school districts, charter schools, and universities in a variety of matters, including investigations, litigation, administrative matters, and appeals.  Ms. Adams also handled several regulatory and administrative matters for clients who were licensed or otherwise regulated by the State of Arizona.
Before joining Lewis and Roca, Ms. Adams served as Chief Counsel of the Education and Health Section of the Arizona Attorney General's Office from 1999-2003. In that capacity, she oversaw litigation, appeals, licensing and enforcement matters for the State's education and health agencies.
Ms. Adams was also a partner at Brown & Bain P.A. (now Perkins Coie) in Phoenix from 1988-1999, where she concentrated her practice on professional liability litigation and securities litigation.
Education
J.D., Columbia University School of Law, 1987
B.A., Brigham Young University, 1984
Bar Admissions
Court Admissions
U.S. Court of Appeals, Ninth Circuit, 1993
U.S. Court of Appeals, Tenth Circuit, 1993
U.S. District Court, District of Arizona, 1988
Clerkships
Utah Supreme Court, Honorable Christine M. Durham, 1987 – 1988
---
Osborn Maledon, P.A.
Osborn Maledon's education practice is centered on our extensive experience representing and providing legal advice to public and private universities, community colleges, charter schools and school districts.  We have a comprehensive understanding of the statutes, case law, regulations, and policies that govern Arizona's public and private educational institutions, and we leverage that knowledge to provide clients with advice regarding their day-to-day operations, acting as outside general counsel for many.  Our education law experience includes representation of leading for-profit higher education providers in corporate, technology, regulatory and litigation matters. Our goal is to assist our clients in creating and implementing plans, policies and procedures that allow them to focus on the business of educating students, and when the need arises in adversarial situations, we use our depth of experience to advocate vigorously on behalf of our clients.
Our education practice is led by Lynne Adams, who represented Arizona's educational agencies as Chief Counsel of the Education and Health Section at the Attorney General's Office from 1999-2003 and was a member of the Arizona State Board for Charter Schools from 2004-2010.  Our team includes attorneys from diverse professional backgrounds with experience in the private and public sectors, including previous work as teachers, ensuring that our educational clients are supported by a broad and knowledgeable network. Our team also includes attorneys with technology skills and deep experience and connections in the entrepreneurial ecosystem, which is increasingly relevant to the evolving educational sector of our economy.