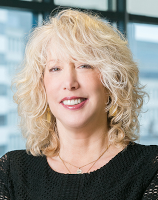 Lisa Seltzer Becker
Firm: Offit Kurman, Attorneys At Law
Location: Bethesda - MD
4800 Montgomery Lane 9th Floor




Bethesda, MD 20814




USA
Tel : 240.507.1780

Fax : 240.507.1735

Email : lbecker@offitkurman.com

In her Education practice, Lisa has been successful in preventing students from expulsion and obtaining settlements removing suspensions from students' records and representing college students in Title IX hearings. She can meet with clients in either the Offit Kurman Bethesda, Baltimore or Maple Lawn office.
In her Education Law practice Lisa is experienced in:
Public school disciplinary and special education matters;
Public school bullying, sexual harassment, and transfer matters;
Representing students and families against county public school systems throughout Maryland, including Montgomery County Public Schools and Howard County Public School System, as well as private schools;
College and university sexual misconduct/Title IX cases;
College and university academic misconduct (cheating and plagiarism) cases;
Suspension and expulsion hearings and appeals for middle, high school and college students.
Lisa Seltzer Becker began practicing law in 1996.  Her practice has always focused on Family Law and Education Law.
As an experienced Family Law attorney, Lisa has helped numerous clients in Maryland and the District of Columbia with their divorce and custody matters.  As an experienced litigator, Lisa is also a trained Collaborative practitioner and a skilled negotiator.  She uses these skills whenever possible to reach an agreement outside the courtroom, so as to obtain the best outcome for her clients in the most cost-efficient manner.  Lisa is a trained mediator and offers this service for divorce and custody cases.
In her Family Law practice Lisa is experienced in:
High-asset and high-income individuals in divorce;
High-conflict divorces and custody cases;
Post-divorce enforcement and custody modifications;
Representing parents of special needs children in custody cases.
Representing clients who have experienced domestic violence;
Drafting and negotiating premarital and post-marital agreements.
---
Offit Kurman, Attorneys At Law
Offit Kurman is one of the fastest-growing full-service law firms in the United States. With offices in seven states and the District of Columbia, Offit Kurman is well-positioned to meet the legal needs of dynamic businesses and the individuals who own and operate them. For over 30 years, we've represented privately held companies and families of wealth throughout their business life cycles.
In the past two years, we've grown by 50% through expansions in New York City and, most recently, Charlotte, North Carolina. This growth has provided immense value to our clients and attorneys.
Wherever your industry, Offit Kurman is the better way to protect your business, preserve your family's wealth and resolve your most challenging legal conflicts. At Offit Kurman, we distinguish ourselves by our quality and breadth of legal services—as well as our unique operational structure, which encourages a culture of collaboration and entrepreneurialism. The same approach that makes our firm attractive to legal practitioners also gives clients access to experienced counsel in every area of the law.