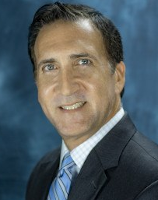 Jonathan Vogel
Firm: Vogel Law Firm PLLC
Location: Charlotte - NC
6000 Fairview Road South Park Towers,




Suite 1200




Charlotte, NC 28210
Tel : 704.552.3750

Fax : N/A

Email : jonathan.vogel@vogelpllc.com

Jonathan served at the U.S. Department of Education as the Deputy General Counsel for Higher Education and Regulatory Services and at the U.S. Department of Justice as Counsel to the Assistant Attorney General for the Civil Rights Division. As the most senior higher education attorney at the Education Department, he led a team of attorneys charged with holding colleges, universities, and student loan companies accountable to compliance with federal regulations. At the Justice Department's Civil Rights Division, he supported the work of attorneys who manage school desegregation cases.
Jonathan A. Vogel is the founder and managing attorney of Vogel Law Firm with over 20 years of legal experience, including in the nation's capital where he worked at the U.S. Department of Education and the U.S. Department of Justice, as well as in the U.S. House of Representatives.
He uses his uniquely diverse government and private sector experiences to provide a wide range of education law services to families, students, and borrowers, as well as to colleges, universities, higher education service organizations, and other education finance and technology organizations. Jonathan helps clients with virtually all matters that involve issues arising in K-12, higher education, and student loans.
Jonathan also served at the U.S. Department of Justice as a federal prosecutor at the United States Attorney's Office in Charlotte, North Carolina. As a prosecutor, he primarily handled bank fraud and identity theft cases, obtaining guilty verdicts in every case he took to trial, as well as sentences that were tough but fair. His first role with the federal government was in the U.S. House of Representatives as Counsel on the Judiciary Committee where he worked on civil-rights issues, including the intersection of desegregation court orders and the establishment of public charter schools.
---
Vogel Law Firm PLLC
As higher education laws and regulations become more complex, colleges, universities, and higher education service organizations have a greater need to ensure that they are in compliance. We work with schools and service organizations on regulatory compliance, government inquiries, litigation, and other matters.
Colleges and universities govern their student populations with student codes of conduct that prohibit certain behavior and ensure academic integrity. A violation of the code of conduct could result in suspension or expulsion from the school, and even a criminal prosecution. Every school has a different disciplinary process with different procedural rules that may require a written response to the allegations, a hearing, and an opportunity to appeal a final determination.
Students may also run into problems with the financial aid offices of colleges and universities concerning the amount of federal, state, or private student aid that has posted to the student's account. A discrepancy could lead to the school mistakenly alleging that the student owes the school hundreds or thousands of dollars.
In addition to working with students, we work with colleges and educational technology companies on regulatory compliance matters, including issues that arise with financial aid and income share agreements, as well as with civil rights, student privacy, campus security, and many other issues. Please contact Vogel Law Firm to ensure that your school or company is in full compliance.