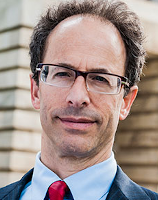 Jonathan A. Blumberg
Firm: Tharrington Smith, LLP
Location: Raleigh - NC
Wells Fargo Building




150 Fayetteville Street Suite 1800




Raleigh, NC 27601
Tel : 919-821-4711

Fax : (919) 829-1583

Email : jblumberg@tsmithlaw.com

Mr. Blumberg works in education law, employment law and litigation, representing a number of school boards in North Carolina. Jonathan currently serves as the lead Board attorney for Wake County Board of Education as well as Orange County Board of Education.  He has also previously served as the Board attorney for Edgecombe County Board of Education and Lenoir County Board of Education.  In addition, Mr. Blumberg provides guidance on personnel issues for multiple other school systems on a regular basis.
He is admitted to practice before federal courts in North Carolina, the Fourth Circuit Court of Appeals, and the United States Supreme Court.
Mr. Blumberg is a member of the North Carolina Bar Association, as well as the North Carolina Council of School Attorneys.
Mr. Blumberg is a frequent speaker on topics affecting school systems, such as personnel issues, employee evaluation practices, and sexual harassment.
Jonathan was selected for inclusion in the Education Law Section of Best Lawyers in America in 2013.
A native of Maryland and a former wrestler and wrestling coach, and now an avid rock climber, Jonathan Blumberg graduated from the University of North Carolina at Chapel Hill with an undergraduate degree in philosophy in 1982 and a law degree, with honors, in 1986. He served two years as a law clerk for Judge Eugene Gordon in the United States District Court for the Middle District of North Carolina before joining Tharrington Smith in 1988.
---
Tharrington Smith, LLP
The firm became Tharrington, Smith & Hargrove and began developing its eclectic collection of specialties. Tharrington eased into a family law practice; the Smiths focused on criminal defense; and Hargrove started to build a radio/television practice. Though these became the best known parts of the firm's work, the lawyers continued to accept any kind of case that arose.
By 1985, when the firm moved to its former location at 209 Fayetteville Street, there were a dozen lawyers on hand and a new specialty, education law. When George Rogister joined the firm, he brought his client, the Wake County Board of Education, followed soon by the North Carolina School Boards Association, and over time, the Boards for Edgecombe, Durham, Person, Hertford and numerous other North Carolina counties.
By the late 1980s the firm had passed 30 lawyers. The Smiths were the best known criminal defense lawyers in the state, their reputation fueled by high profile cases such as the defenses of Jeffrey MacDonald and Lieutenant Governor Jimmy Green. Hargrove had built a sophisticated communications practice, listing the North Carolina Association of Broadcasters and the National Organization of ABC-TV Affiliates among his clients. Tharrington's family law practice expanded to one of the best known in the state and Rogister, who chaired the National Council of School Attorneys, established one of the premiere education law practices in the country.