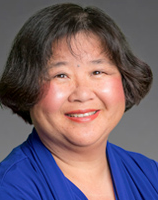 Grace T. Yuan
Firm: K&L Gates LLP
Location: Washington - DC
1601 K Street, NW




Washington, D.C. 20006-1600




USA
Tel : 206.370.7814

Fax : 206.370.6213

Email : grace.yuan@klgates.com

Ms. Yuan practices in the areas of municipal, land use and education law. She represents a variety of special purpose districts and municipal clients on land use and public policy issues. Currently, Ms. Yuan serves as legal counsel to the Puget Sound School Coalition, the School Alliance, and as special counsel for school districts throughout Western Washington. She has also assisted in drafting legislation and local ordinances.
Ms. Yuan serves on the board of directors for the Pacific Science Center. Currently, she serves as a member of the Development Committee. She previously served as the Vice-Chair of the Nominating & Governance Committee. From 2006 to 2015, she served on the board of the Seattle Foundation and on the Foundation's Grants and Community Leadership Committee. From 1993 to 2006, Ms. Yuan served as a member of the board of trustees of Western Washington University, including two terms as the chair of the board. In addition, Ms. Yuan previously served as a member of the Civil Rights Reviewing Authority of the United States Department of Education, the vice chair of the Seattle Board of Parks Commissioners, a member of the board of directors for the Washington Council of School Attorneys, a member of the Governor's Task Force on Higher Education and vice president and board member of the Asian Bar Association of Washington.
Ms. Yuan co-authored "Lessons Learned From the Locke for Governor Campaign," in "Asian Americans and Politics" for The Stanford University Press (2001), "Voting in Washington: A Teacher's Reference Department Guide," for Kids Voting Washington (1994), and the "SEPA/GMA Workbook," for the Washington State Department of Community, Trade and Economic Development (1993). While in law school, she was a senior editor of the Yale Law Journal and authored "Assuring Equal Access of Asian Americans to Highly Selective Universities," 98 Yale Law Journal 659 (1989), 135 Cong. Rec. § 1146 (daily edition February 2, 1989).
---
K&L Gates LLP
K&L Gates is a fully integrated global law firm with lawyers located across five continents. Our broad global platform allows us to guide clients through the legal challenges inherent in the ever-changing international landscape. The deep latticework of relationships across our offices and practices enables our clients to respond to diverse legal issues and risks through the services of one law firm with a single communication.
K&L Gates represents leading global corporations in every major industry, capital markets participants and ambitious middle-market and emerging growth companies. Our lawyers also serve public sector entities, educational institutions, philanthropic organizations, and individuals. We are leaders in legal issues related to industries critical to the economies of both the developed and developing worlds – technology, manufacturing, financial services, health care, and energy, among many others.