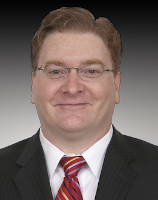 George Henry Shake
Firm: Duffee + Eitzen, L.L.P.
Location: Dallas - TX
4311 Oak Lawn Avenue




Suite 600




Dallas, TX, 75219
Tel : (214) 416 9010

Fax : (214) 416 9005

Email : info@d-elaw.com

George Shake, a partner with Duffee + Eitzen, L.L.P., has been practicing law in the Dallas/Fort Worth area since graduating from the Southern Methodist University Dedman School of Law. He practices special education law and family law  . George received undergraduate degrees in English Literature and Business from the City University of New York. George received a Master's degree in School Psychology from the University of North Texas and became licensed to practice school psychology.
He worked with families directly for several years, assessing children and helping parents and schools to create educational programs for those children. George developed specialties in ADHD and Autism and has participated in countless special education meetings, discipline meetings, and teacher conferences. He has held administrative positions in several local public schools.
He has written policies and trained school personnel to comply with federal and state regulations for serving children with special needs. George has been working on behalf of individuals with disabilities for twenty-five years and training professionals throughout the Dallas area for fifteen years. George's work in family law often involves families with children with disabilities.
---
Duffee + Eitzen, L.L.P.
Parents and students have many rights and protections at school. Sometimes, schools do not honor these rights and protections. Our attorneys have helped many students and families with issues ranging from special education advocacy, discipline, obtaining records, admission, expulsion, 504 services, truancy, evaluations, ARD meetings, IEP analysis, discrimination, bullying and much more.
Our clients include students attending public schools, homeschools, and charter schools. We never represent schools. Our attorneys have years of experience working in education administration and special education and now use that knowledge to work to get our clients fast resolutions.
Education issues often involve multiple Federal statutes, Federal regulations, Texas statutes, Texas regulations, and local school board policies. School administrators go through years of training and regularly consult with attorneys when responding to issues at school. Parents and students frequently feel overwhelmed and outmatched when they find themselves at a conference table surrounded by school officials who seem to have predetermined how they want things to turn out.