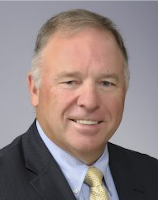 Frederick L. Dorsey
Firm: Kainen, Escalera & McHale, P.C.
Location: Hartford - CT
21 Oak Street, Suite 601




Hartford, CT 06106




USA
Tel : (860) 493-0870

Fax : 860-493-0871

Email : fdorsey@kemlaw.com

Mr. Dorsey is involved in a wide variety of general and special labor relations and employment issues including union representation elections, contract negotiations and administration, unfair labor practice charges and employment discrimination matters in both the public and private sectors. Mr. Dorsey focuses his practice in the area of labor and education law, representing municipalities and boards of education in all aspects of  labor relations and school-related claims, including contract administration, grievance and interest arbitration, prohibited practice and discrimination matters. Mr. Dorsey is also a member of the Adjunct Faculty of the University of Bridgeport, teaching school law in the graduate education program.
Professional Activities
Adjunct Faculty Member, University of Bridgeport, Professor of School Law
American Bar Association, Labor and Employment Law Section
Connecticut Bar Association, Labor and Employment Law Section, Committee on State and Local
Government Bargaining Employment Law
Past President, Connecticut School Attorneys Council and the National School Boards
Association Council of Attorneys
American Arbitration Association, Participant in the Labor Arbitration Advocacy Program
Connecticut Police Chiefs Association
American Association of School Personnel Administrators
Co-author, "An Analysis of the 'No Strike Clause' in Contemporary Collective Bargaining agreements," published in the Western New England Law Review in 1984. Frequent lecturer and author on a wide range of public and private sector labor relations matters. Presenter on school collective bargaining and litigation issues for the Connecticut School Attorneys Council, school board legal liabilities and negotiations strategies and procedures for the Connecticut Conference of Municipalities, Connecticut Association of Boards of Education, school law issues for the National Business Institute, LRP Publications, Connecticut and American Association of School Personnel Administrators, Connecticut Association of Public School Superintendents, and special education law and Section 504 requirements for the Medical Education Services, Inc. Professional Development Network.
Mr. Dorsey has been recognized by New York Magazine as one of their "New York Area Best Lawyers" in the area of special education law. Mr. Dorsey has also been selected by his peers in every year since 2008, to be listed in The Best Lawyers in America in the practice areas of Labor Law – Management; Education. In addition, Mr.Dorsey has been named the Best Lawyers' 2014 Hartford Education Law "Lawyer of the Year" and has received a peer review rating of "BV Distinguished" from Martindale-Hubbell.
---
Kainen, Escalera & McHale, P.C.
Kainen, Escalera & McHale, P.C. is a law firm that focuses its practice on private and public sector labor and employment law and litigation issues and education-related matters on behalf of employers. Within our practice, we provide counseling and preventive services to assist managers and human resource professionals, as well as defense of lawsuits brought against employers in the state and federal courts and matters before administrative agencies and arbitrators.
Our firm has also been retained by a number of insurance carriers to represent their insureds in labor, employment and education matters.
The decision to start our firm in 2000 was largely driven by our recognition that employers need timely, effective and cost efficient representation, and we have tailored our practice to allow us to meet those needs. Our firm's partners have been practicing together for many years and collectively have nearly 275 years of experience in labor, employment and education law matters.
Our experience indicates that a boutique labor, employment and education law firm has a competitive advantage because we can control expenses and hold the line on legal fees while, at the same time, provide quality services with experienced partners handling the matter from start to finish. Further, our operating philosophy does not allow us to use two attorneys to do the job of one or to treat disbursements as a profit center. Rather, low overhead and appropriate staffing allows us to deliver quality work in a timely manner at a reasonable price.
No other stand-alone labor, employment and education law defense firm in Connecticut has as many partners with at least twenty or more years of experience handling such matters as the partners in our firm. We are proud of our firm's recognition on the first-tier rankings for employment law defense firms in U.S. News – Best Lawyers "Best Law Firms" rankings in every year since the rankings began in 2010. We are also proud to treat your workplace as our business!