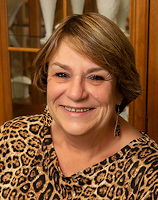 Diane Wiscarson
Firm: Wiscarson Law
Location: Portland - OR
3330 NW Yeon Ave. Suite 240




Portland OR 97210




USA
Tel : 503-727-0202

Fax : N/A

Email : diane@wiscarsonlaw.com

Diane's passion for special education law stems from her own frustrating experience with the IEP process. Diane is the parent of three boys, one of whom required an IEP through all of his years in public school. While attending law school, Diane was also trying to figure out how to get her son's educational needs met, with little success. After learning from a law professor that there were laws and legally defined educational rights, Diane knew she would spend her legal career helping families with disability-related needs.
Diane graduated from Lewis & Clark Law School in 1996. Since that time, Diane has relentlessly advocated for students with special needs. She is licensed in both Oregon and Washington and actively represents clients throughout both states at the local, regional, state and federal levels. Diane is also admitted to practice law in the United States Court of Appeals for the Ninth Circuit, the United States District Courts for the Eastern and Western Districts of Washington, and the United States District Court for the District of Oregon.
As a special education lawyer, Diane has been most fortunate to have the opportunity to serve on numerous boards and committees. Diane currently serves on the Dispute Resolution Committee, an Oregon Department of Education work group. Diane is also a frequent speaker at various local, state, regional, and national meetings and conferences.
Diane's legal prowess and outstanding ethical practices have been recognized by various awards from the professional community. These awards include the BV Distinguished Very High Rating in Both Legal Ability & Ethical Standards from LexisNexis and Martindale-Hubbell Peer Review, the Pro Bono Publico Service Commendation from the Washington State Bar Association, Honorable Mention in the Oregon State Bar Pro Bono Challenge, and Arbitrator of the year from the Better Business Bureau of Oregon.
Diane's interests beyond her passion for disability advocacy include spending time with her husband and family, unlocking the mysteries of her family's genealogy, scouring auctions, flea markets, and garage sales for antiques, crocheting, and playing with her adorable dogs, Oreo and Priscilla.
---
Wiscarson Law
Wiscarson Law serves a wide range of needs for individuals with disabilities. For over twenty years, our focus has been special education law, and ensuring that students receive a free appropriate public education. We primarily help families resolve special education issues and conflicts by working collaboratively with school districts.
Wiscarson Law understands that every individual has unique needs. Our attorneys and staff are here to ensure those needs are met in every facet of life. We simplify complex rules and regulations so that individuals and families can make informed decisions. We help families in a variety of ways, from providing behind the scenes advice to representing families in special.
In response to clients' needs and requests, we expanded our services to assist with other disability-related matters. In addition to special education, Wiscarson Law can advise and assist clients with guardianship matters and with obtaining accommodations in higher education.