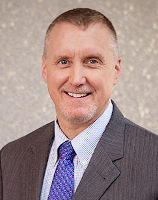 Bradford A. King
Firm: Sands Anderson
Location: Richmond - VA
1111 E. Main Street, Suite 2400




Richmond, VA 23219-0003




USA
Tel : (804) 783-7263

Fax : (804) 783-7291

Email : bking@sandsanderson.com

Brad King brings experience and care when serving public schools throughout the Commonwealth of Virginia. For nearly 25 years, Brad has counseled and represented public school divisions with the understanding that his clients' successes directly affect their communities and constituents. He is a Shareholder, a member of our Government Group, and leader of the School and Education Law team. In every step, Brad remains dedicated to improving school divisions by supporting his clients.
Raised by public educators, Brad guides his clients with in-depth knowledge and a genuine belief in the power of public education. Brad has navigated and litigated complex legal issues in areas such as special education, school employment, student discipline, governance, policy matters, and contract negotiations. With adaptability and commitment, he balances large-scale projects such as employee grievance proceedings, special education litigation, and policy development and implementation with day-to-day counseling. He confers with school boards and their administrations regarding educational best practices, in order to marry policies and administrative manuals with the most current law.
Pragmatic and thoughtful, he understands the importance of working together to help school divisions resolve their legal challenges. When he's not in the office, Brad is an enthusiastic long-distance runner, having completed 35 marathons — including the prestigious Boston Marathon nine times. He's the father of four sons – all of whom are enrolled in or have graduated from Hanover County, Virginia public schools.
---
Sands Anderson
We believe that to do our best work we should be more than a legal resource to those we serve. Instead, we're a friend in business who cares just as much for the clients we support as the outcomes we create.
In order to uphold this commitment, we must help each person and organization to look forward, stay on track, and come out ahead — so we work to always prepare and protect them. By diligently supporting our clients and proactively addressing their needs, we can help them navigate unforeseen challenges and address immediate concerns. To do so, we focus on the fundamental importance of working intelligently and efficiently, both for our clients and ourselves. Our adept abilities and agile structure allow us to focus on the right efforts at the right time, and we're not afraid to seize new opportunities as they arise. This flexibility translates to providing our clients with highly responsive service that keeps them cared for and informed.
In every step, we believe in providing lasting value to the clients we serve and the people we hire. From our open-door policy to our genuine belief in enjoying life, we strive to foster every clients' and employees' success.