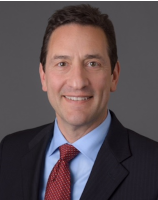 Anthony J. Guida JR.
Firm: Duane Morris LLP
Location: San Diego - CA
750 B Street, Suite 2900




San Diego, CA 92101-4681




USA
Tel : 619 744 2256

Fax : 619 923 2489

Email : tguida@duanemorris.com

Tony Guida focuses his practice on the PreK-12, postsecondary, EdTech and corporate training education sectors handling issues relating to federal and state education law, licensing and accreditation, mergers, acquisitions and other substantive changes; institutional governance; government response and crisis management, federal and state education policy; and government affairs. An experienced senior executive in the field of higher education, Mr. Guida bring a unique business side perspective to his engagement with clients. He serves as a team lead for the Duane Morris Education industry group.
Mr. Guida has previously served in senior executive positions with two major publicly traded companies that owned and operated colleges and universities on multiple platforms, where his responsibilities included regulatory affairs and compliance, acquisitions and divestitures, government and public affairs, policy, strategic planning, new campus development, and public relations. He has also served as CFO and general counsel for a small proprietary college. Prior to joining the higher education industry more than 15 years ago, Tony was a partner in the litigation section of a large regional law firm.
Mr. Guida currently serves on the Board of Trustees of a private non-profit university, is a member of the National Association of College and University Attorneys (NACUA), and previously served on the Board of Directors of a national trade association representing proprietary institutions. He has previously served on the Advisory Committee on Student Financial Assistance, which was created by Congress to serve as an independent source of advice and counsel to Congress and the Secretary of Education on student financial aid policy.
Mr. Guida is a frequent speaker at symposia and conferences on issues relating to regulatory compliance, government enforcement actions, higher education mergers, acquisitions, and other transactions and substantive changes, licensing and accreditation, and federal and state higher education policy.
Mr. Guida is a 1986 graduate of the University of Cincinnati College of Law, where he was Student Articles Editor of the Law Review, and a magna cum laude graduate of the University of Dayton.
Areas of Practice
PreK-12 and Higher Education Licensure and Accreditation
Federal and State Education Law
Education Sector M&A, Investment and Lending Transactions
Government Response and Crisis Management
Online Education
Federal and State Education Policy and Government Affairs
---
Duane Morris LLP & Affiliates
Duane Morris LLP, a law firm with more than 800 attorneys in offices across the United States and internationally, is asked by a broad array of clients to provide innovative solutions to today's legal and business challenges.
Evolving from a partnership of prominent lawyers in Philadelphia a century ago, Duane Morris' modern organization stretches from the U.S. to Europe and the Middle East, and now across Asia. Throughout this global expansion, Duane Morris has remained committed to preserving its collegial, collaborative culture that has attracted many talented attorneys. The firm's leadership, and outside observers like the Harvard Business School, believe this culture is truly unique among large law firms, and helps account for the firm continuing to prosper throughout changing economic and industry conditions.