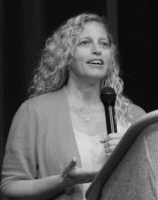 Andrea Hungerford
Firm: Hungerford Law Firm
Location: Oregon City - OR
P.O. Box 3010, Oregon City, OR 97045




Oregon City, OR 97045




USA
Tel : 503-860-1791

Fax : 503-655-1429

Email : andrea@hungerfordlaw.com

Andrea Hungerford graduated with honors from Stanford University with a Bachelor's degree in Political Science, and then from Lewis & Clark Law School magna cum laude in 1995. Her decision to join Nancy in practice led to the expansion of the firm and its incorporation as a limited liability partnership.
In the next few years, Andrea became one of the state's best known legal experts on the law regarding the education of students with disabilities, involving herself in legislation and rules development at the state and national level, steering districts clear of litigation, if possible, or representing them in due process hearings or in the State Department complaint process.
Andrea is also recognized as a gifted trainer for Oregon administrators and teachers. She has published the quarterly Oregon Special Education Law Update for the past fifteen years. Andrea is admitted to practice before the Oregon State Bar, the Federal District Court of Oregon, the U.S. Ninth Circuit Court of Appeals, and the United States Supreme Court.
---
Hungerford Law Firm
What sets our firm apart, besides the depth and extent of experience practicing school law, is our philosophy of service. Nancy's earlier experience as a school teacher and administrator has had a long-lasting impact on our vision of the role of legal counsel. We know that administrators and school board members have the important role of making educational decisions that benefit students and taxpayers alike. Our role is to assist the school staff and board in knowing their legal options and providing them the information to make the best possible decisions.
We are a family law firm that sees our clients as members of our large, extended professional "family." We believe in long-term relationships based on mutual respect and trust. We have worked with some of our districts' administrators or board members for more than 25 years, from their initial stints as building administrators to an ultimate position of superintendent, in some cases.