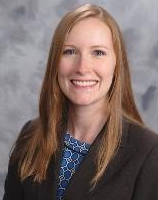 Amanda P. DeFede
Firm: McIntyre DeFede Law PLLC
Location: Manassas - VA
9315 Center Street Suite 102




Manassas, VA 20110




USA
Tel : 703-659-1962

Fax : 703-763-7285

Email : dmcintyre@mcintyredefedelaw.com

Ms. DeFede practices primarily in the areas of education law, family law, juvenile law and criminal defense. She has represented clients in all state courts in Northern Virginia, the Court of Appeals of Virginia, the Supreme Court of Virginia and the United States District Court for the Eastern District of Virginia. Ms. DeFede has extensive litigation experience in the areas of criminal law, ranging from misdemeanors to serious felonies. Likewise, she has litigated nearly every facet of family law, such as protective orders, support, custody disputes and complex equitable distribution.
Ms. DeFede has also represented clients in a variety of administrative proceedings, including student discipline, special education due process hearings, in-state tuition appeals, CPS appeals and teacher employment disputes. Ms. DeFede's representation of students encompasses all ages, from preschool to graduate school.
Ms. DeFede's focus in all practice areas is to find the most effective and efficient resolution possible for her clients. Although this will most often involve skilled negotiations to reach a settlement, Ms. DeFede is equally willing to litigate when a case needs court intervention.
Ms. DeFede is a member of the Virginia State Bar, the Fairfax Bar Association and the Virginia Women Attorneys Association.
Amanda DeFede is a founding partner of McIntyre DeFede Law PLLC. Throughout her law career, Ms. DeFede has successfully represented hundreds of clients across Northern Virginia for a variety of legal issues. She is honored that these same clients refer their family and friends to her when others are in need of legal representation.
Ms. DeFede graduated from West Virginia University in 2001, where she received her Bachelor of Science in Journalism, Magna Cum Laude, as a University Honors Scholar. Ms. DeFede received her law degree from The University of Georgia School of Law in 2004, where she served as a Notes Editor on the Georgia Journal of International and Comparative Law.
---
McIntyre DeFede Law PLLC
Our attorneys represent parents of students with disabilities at all levels of the special education process, including initial eligibility, IEP meetings, placement decisions, manifestation determination reviews (MDR) and causality hearings, 504 Plans, State Complaints, administrative reviews, transportation concerns, behavior issues, including FBA and BIP development and implementation, mediation and ultimately due process hearings. Although we primarily represent clients in Northern Virginia, we have cases throughout the Commonwealth with the ability to attend IEP meetings by telephone.
Few people are familiar with education law in Virginia. In fact, many people are not even aware of their rights or their student's rights, so finding yourself faced with an education law matter can be very confusing. At McIntyre DeFede Law PLLC in Manassas, our education law attorneys strive to ensure that our clients understand the legal process they are going through and how best to resolve it.