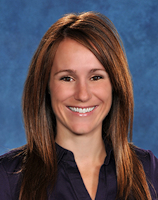 Aimee Perry
Firm: Lozano Smith
Location: Sacramento - CA
One Capitol Mall Suite 640




Sacramento, CA 95814




USA
Tel : 916.329.7433

Fax : 916.329.9050

Email : aperry@lozanosmith.com

Aimee Perry is a partner in Lozano Smith's Sacramento office. She is co-chair of the firm's Student Practice Group and is an active member of the firm's Special Education and Charter School Practice Groups. Ms. Perry's practice is focused on special education, and she assists clients with difficult IEP team meetings, settling cases at resolution sessions and mediations, as well as ensuring compliance with Section 504. Her expertise also extends to a myriad of student issues, including inter- and intra-district transfers, student fees, bullying, student discipline, student records, and mandatory reporting, as well as advising districts with charter school issues.
Ms. Perry has presented on a variety of topics before the Association of California School Administrators (ACSA), California Association of Supervisors of Child Welfare and Attendance (CASCWA), California Association of Latino Superintendents and Administrators (CALSA), and the Small School District's Association (SSDA).
Ms. Perry's article "Cancer Awareness Slogans Pose Tough Challenges for Schools" was published in the Daily Journal in March 2012.
Ms. Perry earned her law degree from the University of the Pacific, McGeorge School of Law. She earned her undergraduate degree from San Diego State University, where she majored in International Business. Ms. Perry is fluent in Spanish and gained a certificate to do business in Spanish as part of her major at San Diego State.
---
Lozano Smith
For more than 30 years, Lozano Smith has served as a recognized leader committed to providing innovative and tailored legal solutions that cannot be found elsewhere. As a firm, on that very first day in 1988, we chose to dedicate our entire practice to the students, teachers, administrators, public officials and community members who make up the education and public sectors in California. Today, that same commitment holds true, and hundreds of clients continue to place their trust in Lozano Smith.
Our clients deserve accessibility and expertise. Your time is valuable, and you are focused on being with students and out in the community as much as possible. You should expect local, yet statewide expertise in every area of law. We certainly do. That's just one reason we have offices in 8 California cities: Bakersfield, Fresno, Los Angeles, Mission Viejo, Monterey, Sacramento, San Diego and Walnut Creek.