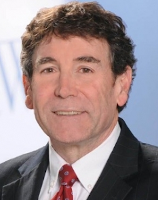 Edmund J. O'Meally
Firm: Pessin Katz Law, P.A.
Location: Towson - MD
901 Dulaney Valley Road, Suite 500




Towson, MD 21204




USA
Tel : 410.938.8800

Fax : 410.832.5600

Email : eomeally@pklaw.com

For more than 30 years, Edmund O'Meally has worked closely with superintendents, boards of education, private schools, colleges and private sector employers on a variety of matters including collective bargaining, employment litigation, Title IX compliance and litigation, student discipline, construction and procurement issues and Open Meetings/Public Information Act compliance. He is a frequent presenter and is available to speak on a variety of labor and education issues.
While in law school, I had visions of working in International law. However, my first job as a summer law clerk found me working for a boutique law firm that specialized in labor, employment and construction law, which is where I first developed an interest in these matters. One of our clients was a school system which, in Maryland, is among the largest employers of unionized workers. This was followed by working a federal clerkship for two years at the US Court of Appeals for the Fourth Circuit in Richmond, where I was further exposed to labor and employment law cases. I found everything extremely fascinating and intriguing. After my clerkship, I returned to my former law firm where I continued to work on a variety of labor, employment, construction, and a growing number of education cases.
aving a genuine interest in what we do is self-motivating. You have to enjoy practicing law and I truly like working with my clients and their challenging matters. About 95% of my practice involves working with educational institutions including public school systems, private schools, and colleges. There are many disputes to unravel, even though I believe my client is wearing the "white hat" in most of these cases. These are intriguing matters because education institutions are people-intensive with different audiences including students, parents, faculty and employees. Disputes are bound to arise even for the best of reasons. Some really cutting-edge issues are raised, which I find intellectually challenging and enjoyable.
Currently, I teach education law in the graduate programs at Goucher College, Johns Hopkins University, McDaniel College and Morgan State University. Working with young education professionals, with their new ideas and viewpoints, helps keep you on top of your game. To teach effectively, you have to enjoy speaking to a crowd and I like nothing more than working in an old-fashioned lecture hall. It is also very important to have practical knowledge about the issues being addressed in class beyond what is contained in the books so that you have the ability to relate the written material to real-world situations and to help the students tie the two parts together. I have been teaching for more 20 years and have not tired of it.
---
Pessin Katz Law, P.A.
Pessin Katz Law, P.A. (PK Law) is the ninth largest law firm in the Baltimore area and has been serving clients for over thirty years. With offices in Towson, Columbia, and Bel Air, PK Law is comprised of over 60 lawyers, paralegals and law clerks, whose practices span the legal field. Practice areas include corporate and business law, real estate, education law, estate planning, elder law, labor and employment, litigation, insurance law and medical malpractice defense. PK Law's size, diversity and team approach provide clients with confidence. They know they can rely on PK Law to help them navigate a myriad of legal issues—throughout their lives.